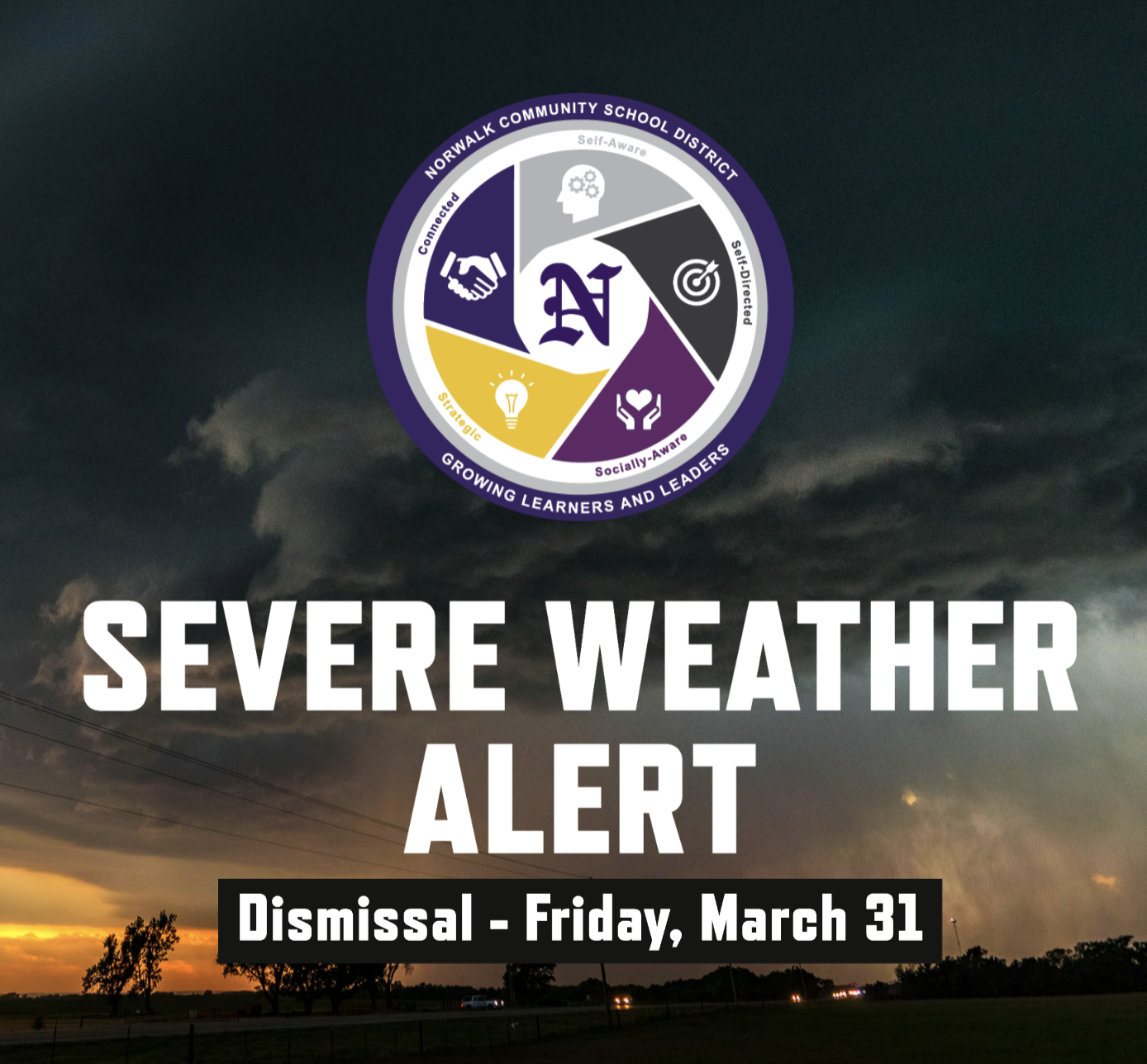 Hello Warrior Families,
This is a reminder that if severe weather is present in our district at the time of dismissal, students will be held at school until the superintendent deems it safe to dismiss school. Students will not be dismissed from school if severe weather sirens are sounding in Norwalk and buildings will be in shelter mode. During this time, building offices may not be answering phones. Student and staff safety is the #1 priority during severe weather and sheltering situations.
Thank you all for following these guidelines.
Yours in service,
D.T. Magee, Superintendent
---